FedEx SenseAware ID device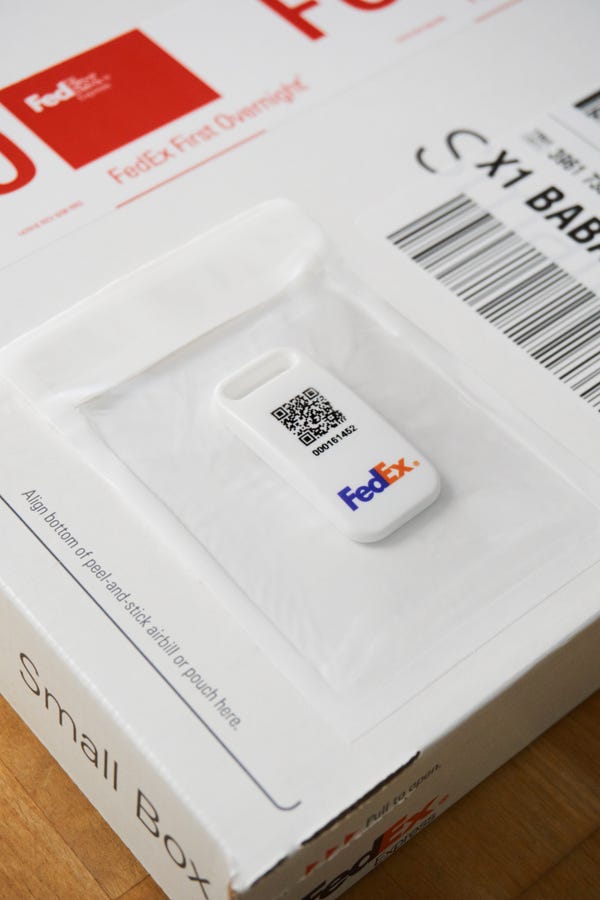 FedEx SenseAware ID device expected to see use for COVID-19 vaccine shipments
FedEx is launching a sensor-based device the company says will provide real-time tracking updates for future COVID-19 vaccine shipments and other sensitive orders.
SenseAware ID tracks a package's location within FedEx Express' network. The lightweight device's sensor transmits location data every two seconds while attached to a shipment, FedEx said in a news release.
The result: Packages are tracked hundreds of times instead of dozens of times, providing "an unprecedented amount of real-time data," according to FedEx. Chief Information Officer Rob Carter said package tracking and visibility are crucial for urgent deliveries such as a COVID-19 vaccine.
"We believe sensor-based logistics is a huge advancement that will help the medical community, the public and the authorities that are moving these critical vaccines around monitor them and make sure that they're reaching their destination safely," Carter said in an interview.